The Cuf met in in 93, where they were working and MCing on their own in Sacramento.
"We were all struggling on our own so thought, we should join forces," recalls N8 of how the group formed.
Gaining national exposure by performing on The World Famous Wake Up Show two consecutive times with Notorious B.I.G.
in 1996, The CUF's sound and live shows have influenced many of the Bay Area's current icons including Living Legends, Hieroglyphics, and Bored Stiff.
Their new release is their fifth album together. In 96, they dropped Federal Expressions which was followed by 1997's I Love this Game.
After back-to- back releases Cufbaby (1998) Cufilation in 99, and the critically acclaimed Cufdaddy in 2000, they went on a brief hiatus from the group.
In between albums, the guys dropped solo projects like Good4Nuthin (Pete and N8 the Gr8) in 2001, then two albums under the name
Deep Fried Funk Brothers where they collaborated with artists such as The Grouch, Casual, Murs, Bicasso. Pete B also dropped two solo albums,
including the well-received 2008's Beans and Rice.
In the past fifteen years the CUF has blessed over 500 stages worldwide along side some of the biggest acts, including KRS-One, Dr. Dre,
RUN-DMC, Xzibit, and the Living Legends, to name just a few. CUF songs have appeared on Microsoft's Xbox video games Amped and Amped 2.
The CUF today is a bit more refined but they are still making great pure hip-hop. They teamed up with the legendary K.R.S. 1 on a few tracks to be released this summer..
"NO COMP" is a preliminary cut to start this 2013 spring/summer season off with a bang.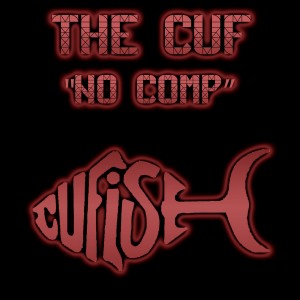 (Click the PIC or the Continue reading link for the music)