The new Cornerstone Mixtape #148 With Dj Amen and DC
is out now! The #YoungCalifornia edition highlighting some up and coming
West Coast talent has officially been serviced! I wanted to follow up and
share the official link/cover and please feel free to share!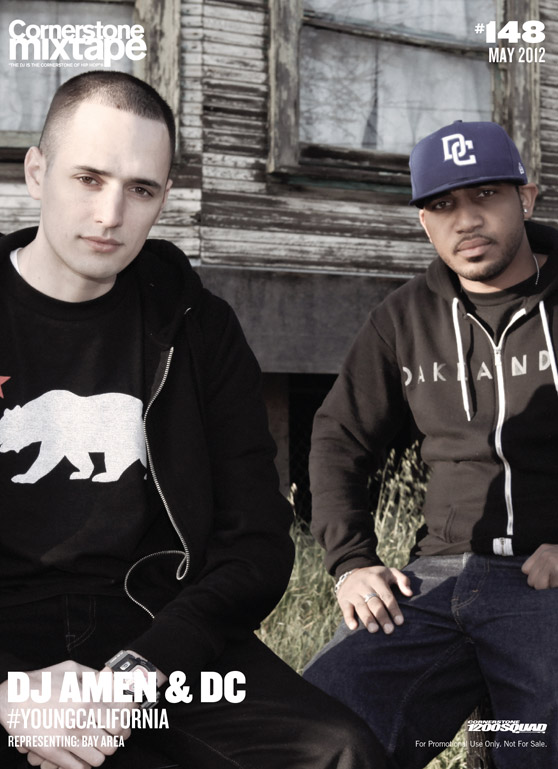 For download link and track listing please continue reading!

#YoungCalifornia Intro – DC
Function – E-40, IMASU!, & Problem
T.O. – Skeme & Problem
Wide Open – Audiopush
Faded – Tyga
Too $hort – Vell & YG
Slow Down – Ya Boy & The Team (Exclusive)
Catch A Fade – Kendrick Lamar & E-40
Bitch Betta Have My Money – Tyga & YG
Shots Fired – Show Banga
Wasabi – Roach Gigz
Earthquake – Bobby Brackins
I'm Good (ASAP Bangs mix) – YG
ASS – Kool John, IAMSU!, Bobby Brackins, & HBK Skip
Freak My Shit – New Boyz
She Like – Prince Sole
Free – Jay Ant & IAMSU!
This Ain't Water – Starting Six & Mann
Wasted – E-40 & Cousin Fik
Peta Grifin – The Rejectz
Swaggin – IAMSU!, HBK P-Lo, HBK Skip, & Kool John
Thuggin – Problem
Snitches Ain't Shit – YG & Nipsey Hussle
M.ost O.utstanding P.layer – Aka Frank