Sacramento artist Chase Moore presents "Shaken Not Stirred", a beat tape comprised of samples from James Bond theme songs. After working with Hippie Sabotage on their previous beat tapes, this is Chase's instrumental debut. Is it available for free download.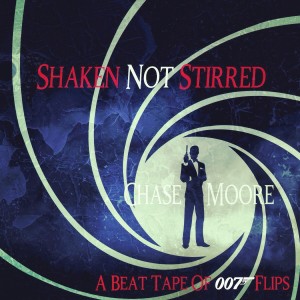 Track Listing:
001. From Russia With Love
002. You Only Live Twice
003. The Living Daylights
004. Die Another Day*
005. Live And Let Die*
006. Goldeneye Tomorrow Never Dies The World Is Not Enough
007. Skyfall*
prod. by Chase Moore
* prod. with Hippie Sabotage
Download Chase Moore – Shaken not Stirred for Free by clicking HERE!
Blogged by StrongArm408